Spiced Summer Rum Punch Recipe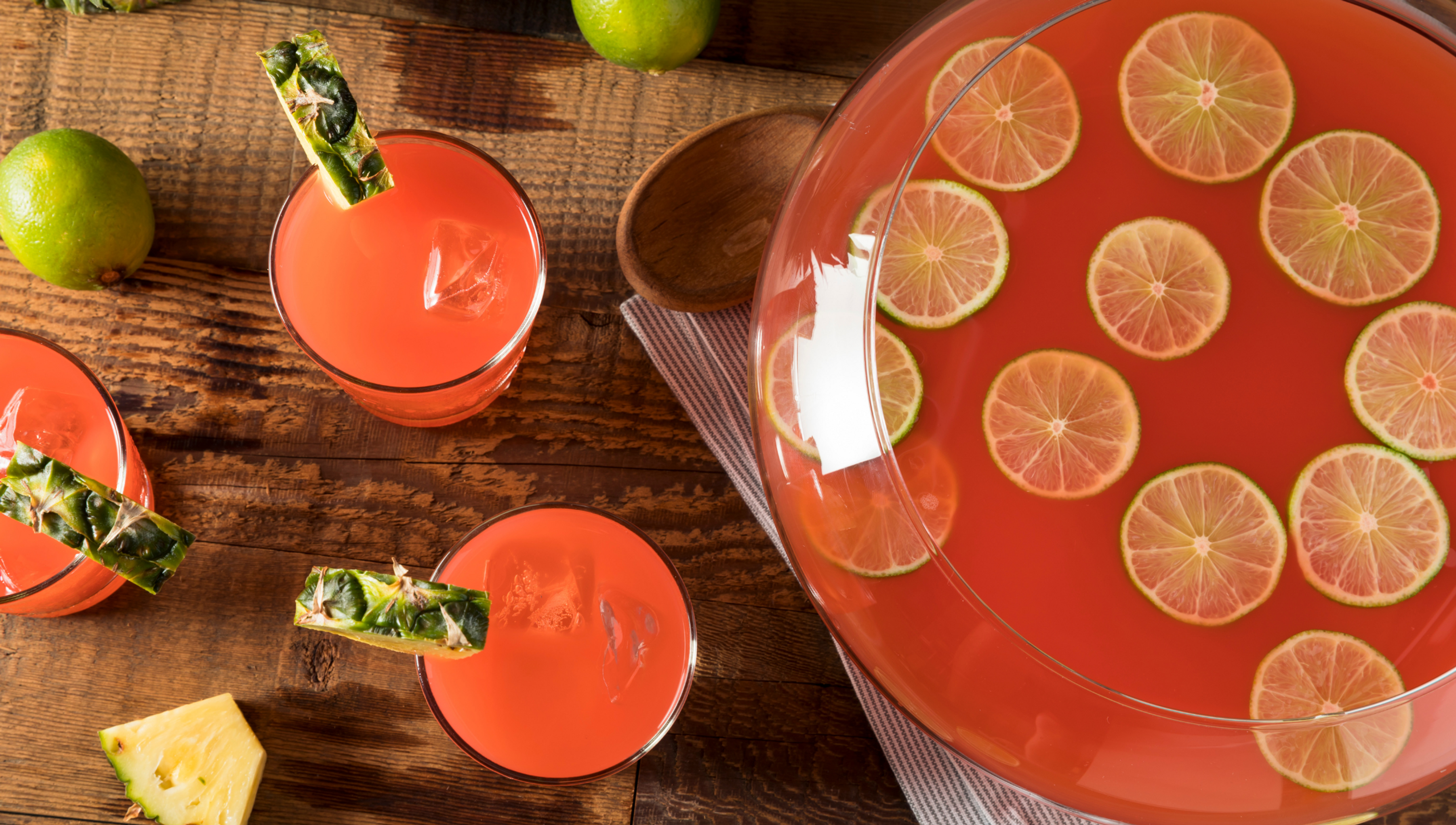 This Spiced summer Jamaican Rum Punch is an iconic, fruity cocktail that captures the fun and tropical essence of The Caribbean in one glass. If you're making the most of the weather and hosting a garden party or BBQ this summer, Jamaican Rum Punch is the perfect recipe. This is because letting the punch sit for a bit enhances the flavour, so it's a great recipe to prepare before the party starts, allowing you to enjoy spending time with your guests when they arrive (just make sure to only add ice when you're serving!).

We love adding a unique twist to our rum punch with a pinch of nutmeg and cinnamon, this isn't compulsory, but we find the touch of spice really takes the recipe to the next level! You'll also need fruit juice or premixed fruit punch (both work, we will be using pineapple juice in this recipe), a dark berry sugar syrup (such as cherry, strawberry or raspberry), lime juice, and of course rum. If you're going to make a Jamaican rum punch cocktail, you have to use Jamaican rum. Jamaican rum is one of the best in the world, so why not? We offer a wide range on our website, but we'd recommend Wray & Nephew White Over Proof Rum and Navy Island XO Reserve Jamaican Rum for your white and dark rum.
Serves: 1

Prep time: 3 Minutes

Nutrition: 57 Calories
Ingredients
100 ml (3.38 floz) White rum
50 ml (1.69 floz) Dark rum
100 ml (3.38 floz) Strawberry syrup
100 ml (3.38 floz) Fruit punch
100 ml (3.38 floz) Pineapple juice
50 ml (1.69 floz) Lime Juice
1/16 tsp Ground cinnamon Just a pinch
1/16 tsp Ground Nutmeg Just a pinch
Method
Add ice to your cocktail shaker along with the rest of the ingredients (lime juice, rum, syrup, fruit punch, pineapple juice, cinnamon and nutmeg).

Shake vigorously 10 times and pour over ice.

If you're using a rum punch bowl, pour all the ingredients into the bowl and give it a good mix. Leave to sit for a little while before serving over ice.
Category: Drinks Cuisine: Cocktail