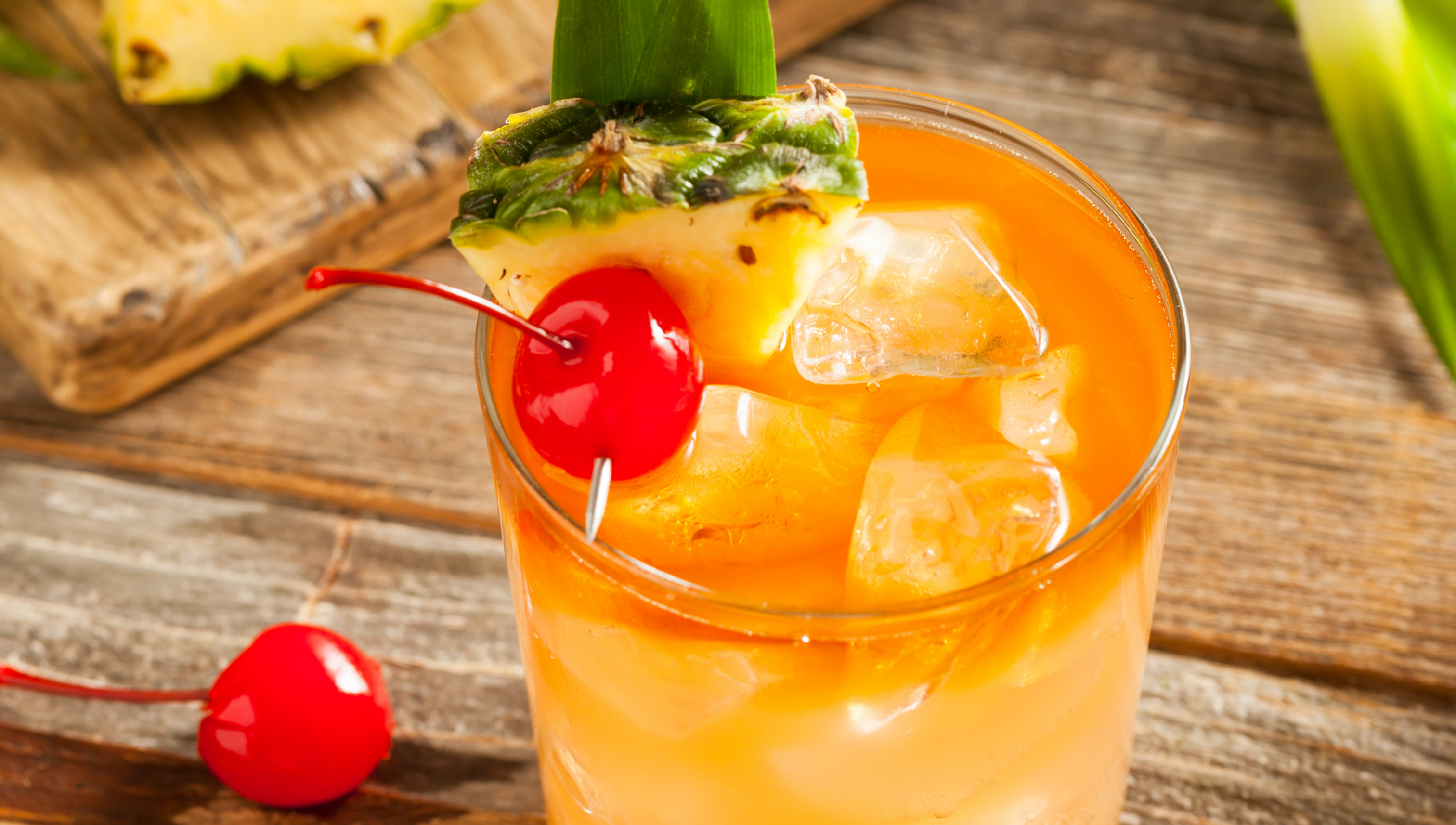 It's Tiki time! The Mai Tai is one of the most famous Tiki drinks in the world, you're bound to find on many cocktail menus round the world. Composed of rum, orange curaçao, fresh lime juice and orgeat (a nuanced almond syrup), it's held sway over cocktail enthusiasts and Tiki parties for decades.
At its core a Mai Tai is meant to showcase great rum. You can take your pick when it comes to flavour, and even try adding a little spice with a spiced take on the spirit.
Did you know: Supposedly, the first person to try the cocktail was said to cry out "Mai Tai!" which means "the best—out of this world" in Tahitian!
Prep time: 2 Minutes
Nutrition: 309 Calories
Serves: 1
INGREDIENTS
1 1/2 ounces white rum
3/4 ounce orange curaçao
3/4 ounce lime juice, freshly squeezed
1/2 ounce orgeat
1/2 ounce dark rum
Garnish: lime wheel
Garnish: mint sprig

METHOD
Add the white rum, curaçao, lime juice and orgeat into a shaker with crushed ice and shake lightly (about 3 seconds).
Pour into a double rocks glass.
Float the dark rum over the top.
Garnish with a lime wheel and mint sprig.