Horse With No Name Bourbon Whiskey, 50 cl
Horse With No Name Bourbon Whiskey, 50 cl
Regular price £43.49 £36.49
This is an interesting spirit from The Horse's Spirit Co., which features the spicy combo of bourbon and habanero pepper. The bourbon comes from Texas's Firestone & Robertson Distilling Co., while The Horse's Spirit Co. makes a habanero distillate (using red savina peppers, specifically) in Germany, which are then combined to make Horse With No Name! Great in cocktails, particularly in a warming twist on a Manhattan, or a Mule... Read more.
Free Standard Delivery (Estimated 3-5 Working Days) over £100

Standard Delivery (Estimated 3-5 Working Days) £4.95

Next Working Day Delivery (Order by 2PM) £7.99

Last orders for Next Day Delivery (Delivered Before New Years Eve) is 4pm 30th December

14 Days Returns Policy. Find out more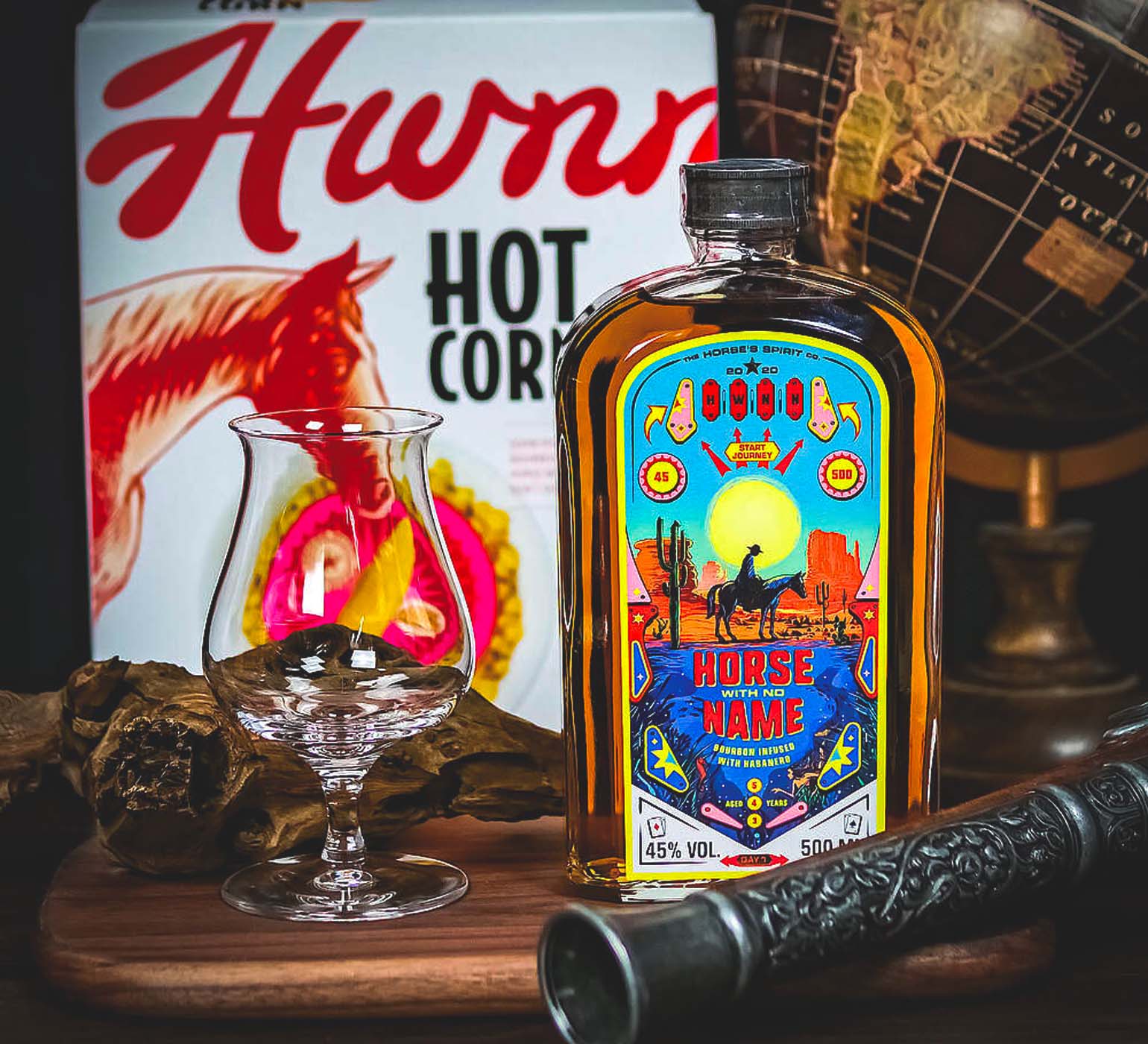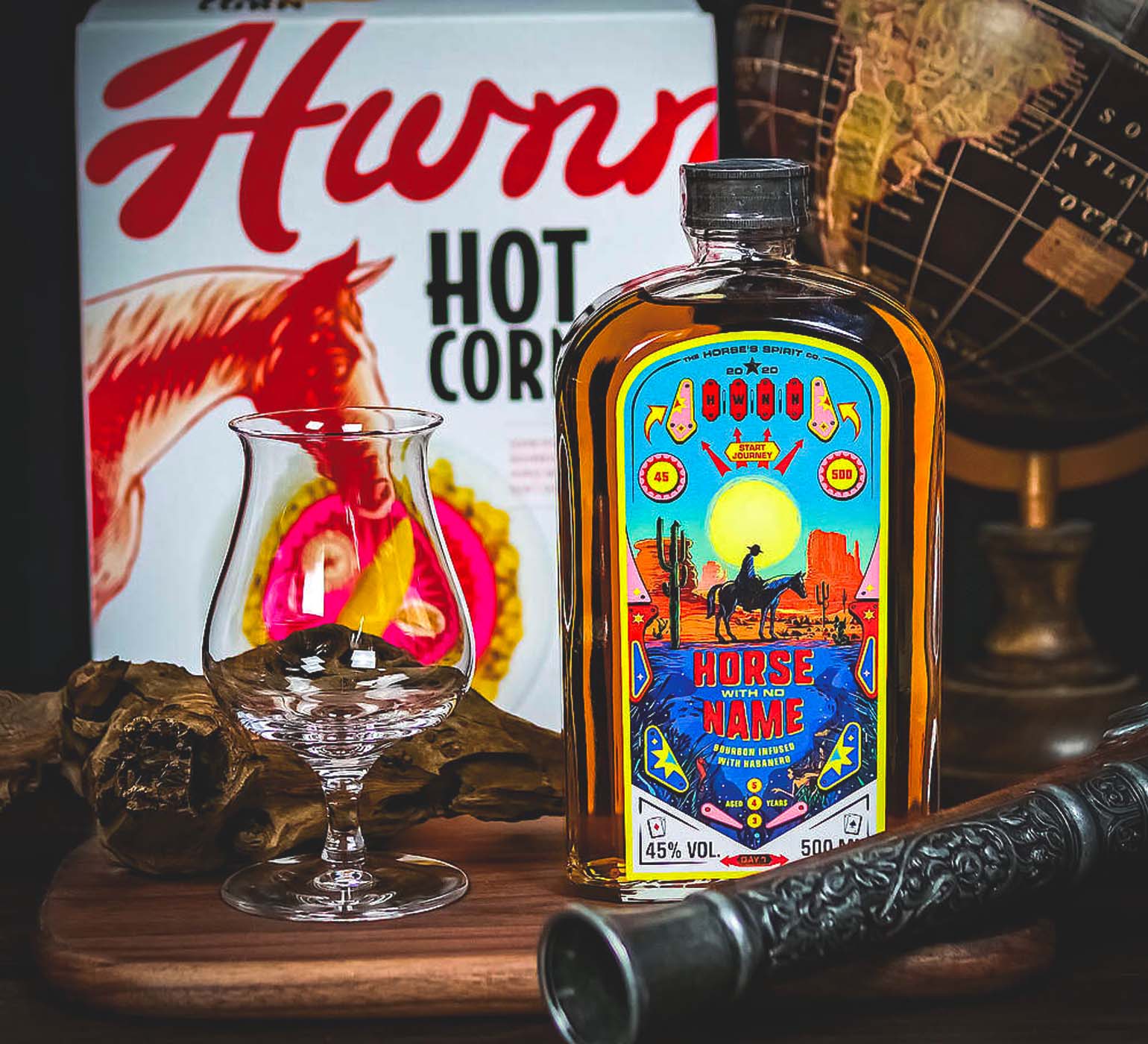 Description
One plus one equals two – it doesn't get much more logical than that, does it? To make one and one add up to three, however, you need some real magic. It takes a little something others don´t have; something that defines uniqueness and the constant pursuit of it. Enter The Horses Spirit Company, which was founded in the Black Forest in 2020. Its aim? To blend the centuries-old distilling expertise of its home region into the traditional production of American whiskey, thereby capturing the best of both worlds on a new quest into the spirit realm. Saddle up!

Tasting Notes
Candied peels, roasted peppers, vanilla & brown sugar

What our customers are saying