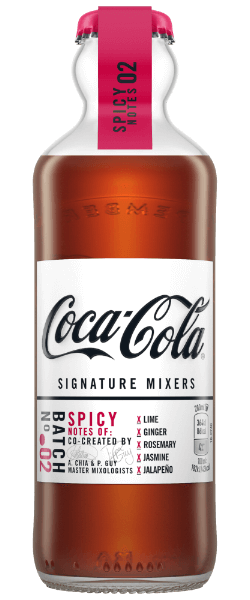 COCA-COLA SIGNATURE MIXERS SPICY NOTES

MIX WITH SCOTCH WHISKY OR GOLDEN TEQUILA
With a warm introduction that gives way to a fiery finish, this Signature Mixer is a sophisticated and complex blend. Citrusy lime, ginger, spicy jalapeño, fragrant rosemary and aromatic jasmine combine to create a mixer with a considered balance of zest and earthy flavours that pairs beautifully with spiced rums, aged / gold tequilas and spicy or sweet whiskies.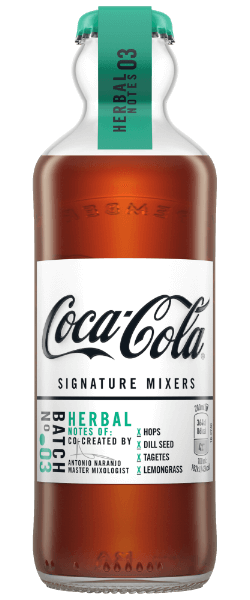 COCA-COLA SIGNATURE MIXERS HERBAL NOTES

MIX WITH COGNAC OR SCOTCH WHISKY
A delightfully floral, crisp and tart mix, this Signature Mixer was developed to deliver fresh and herbaceous notes for the discerning palate. Balancing refreshing notes of lemongrass with the earthy tones of dill seed and tagetes, it is an inviting mixer with a refreshing, simple profile that pairs beautifully with amber whiskies and most types of rum.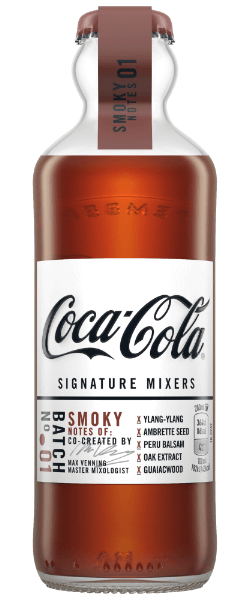 COCA-COLA SIGNATURE MIXERS SMOKY NOTES

An intensely aromatic smoky blend with subtle hints of oak, this mix brings nuanced dimension to deep, spiced rums and bold, premium whiskies. Ylang-Ylang and ambrette seed, which inhabit the top layer, are balanced with an elegant base of warm brown spices.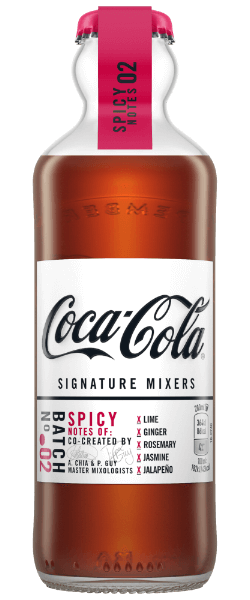 COCA-COLA SIGNATURE MIXERS WOODY NOTES

MIX WITH SPICED RUM OR BOURBON
Crafted from a subtle blend of earthy patchouli, citrusy yuzu and aromatic basil, this Signature Mixer has a tart, light and refreshing profile, with a hint of warmth. These elements, expertly blended, combine to elegantly enhance the mellow wood and sweet tropical flavours of golden rums and smoky to woody whiskeys.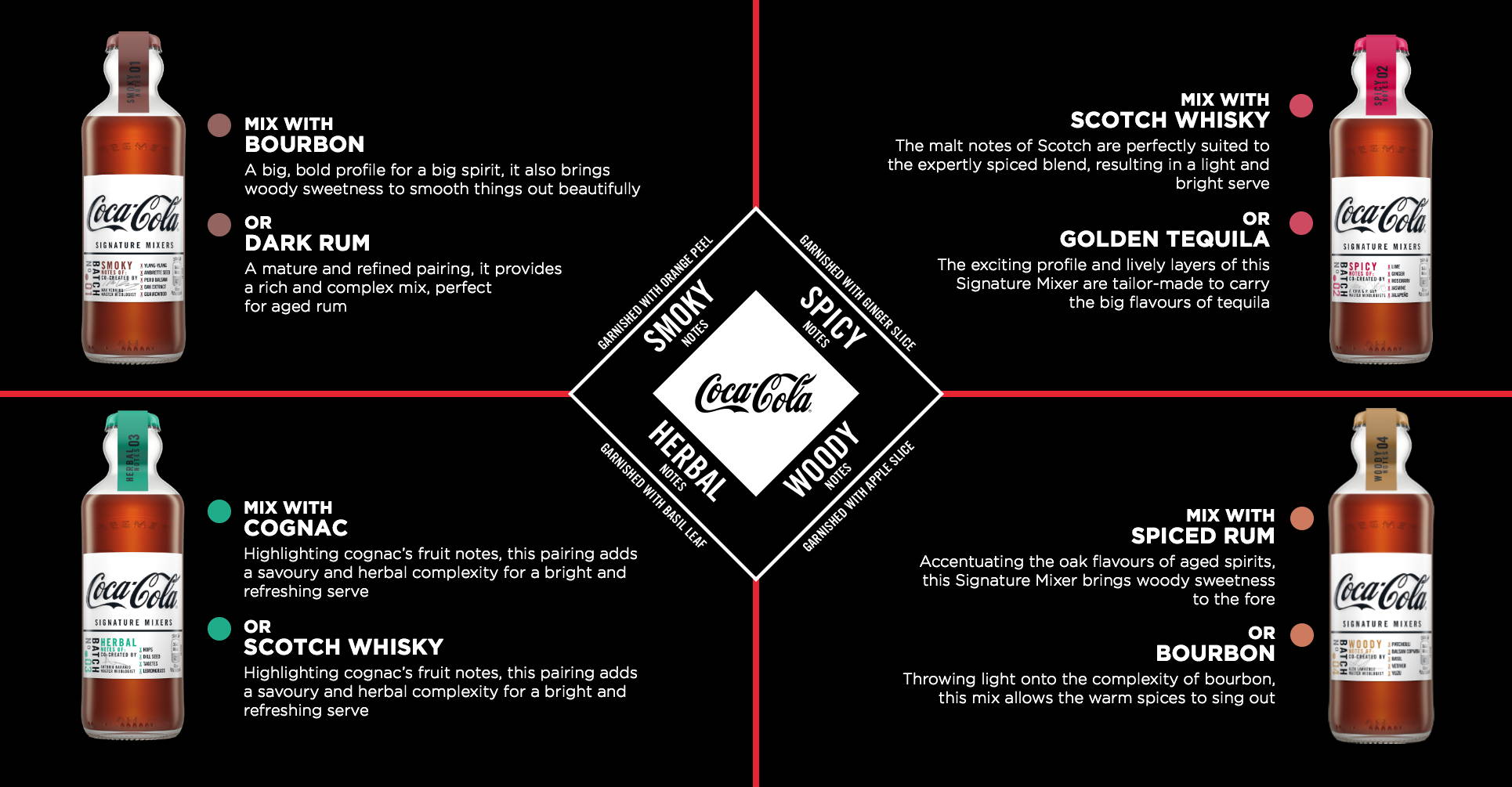 FREE WORLDWIDE SHIPPING ON ORDERS OVER $1000
FREE RETURNS WORLDWIDE ON ORDERS OVER $1000

5 YEAR WARRANTY ON ALL PRODUCTS SOLD ONLINE

100% SAFE AND SECURE CHECKOUT WITH SHOPIFY 

NOT WHAT YOU'RE LOOKING FOR?
Lorem ipsum dolor sit amet consectetur adipiscing elit